The Jelly Bean update to XPeria devices will certainly bring a new lock screen completely different from the lock screen that we have seen on the stock Android Ice Cream Sandwich. Few of the recent launched XPeria devices like Sony XPeria Z, XPeria Z are with the new lock screen as they are officially on the Jelly Bean version. If you have been part of CES 2013, then you might have got to know how different is the Sony Xperia T/Xperia Z lock screen.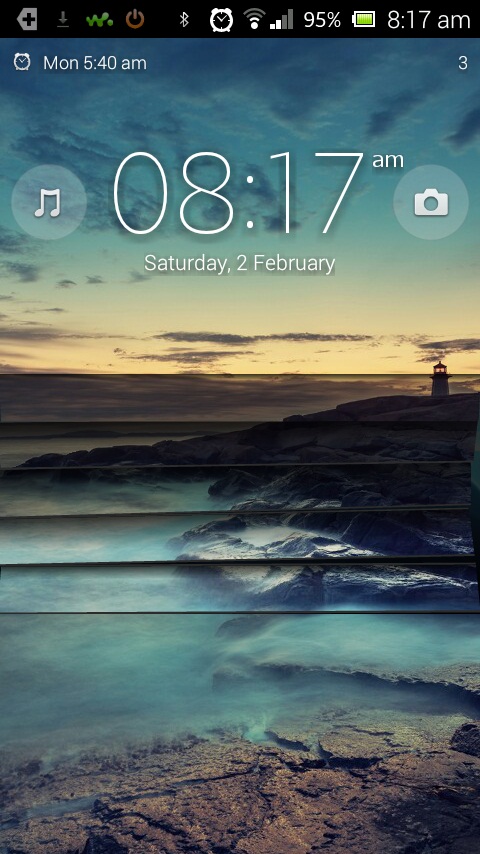 Sony Android Jelly Bean LockScreen
Sad part is that they are many XPeria smartphone still on the Android 4.0 Ice Cream Sandwich version, thank God that they are now out of Android 2.3 Gingerbread version as they were criticized at the same time last year. Are you looking to do something interesting on your Android ICS based XPeria phone? Good news is on the way that you can add the newly customized and user friendly lock screen as seen on Android 4.1 Jelly Bean counterpart can be now easily available on the devices that runs the Ice Cream Sandwich version, thanks to XDA member erorcun for his outstanding work.
Sony has changed the way how lock screen works on Android 4.1 Jelly Bean OS and it's completely different from what you have seen on Sony Xperia Gingerbread and ICS powered phones. The new lockscreen is based on the swipe up and down anywhere on the screen to unlock. Upon your finger touch on the screen to pull down or up it brings the Venetian blinds and to unlock you should release the fingers. This is clearly seen on the video show below.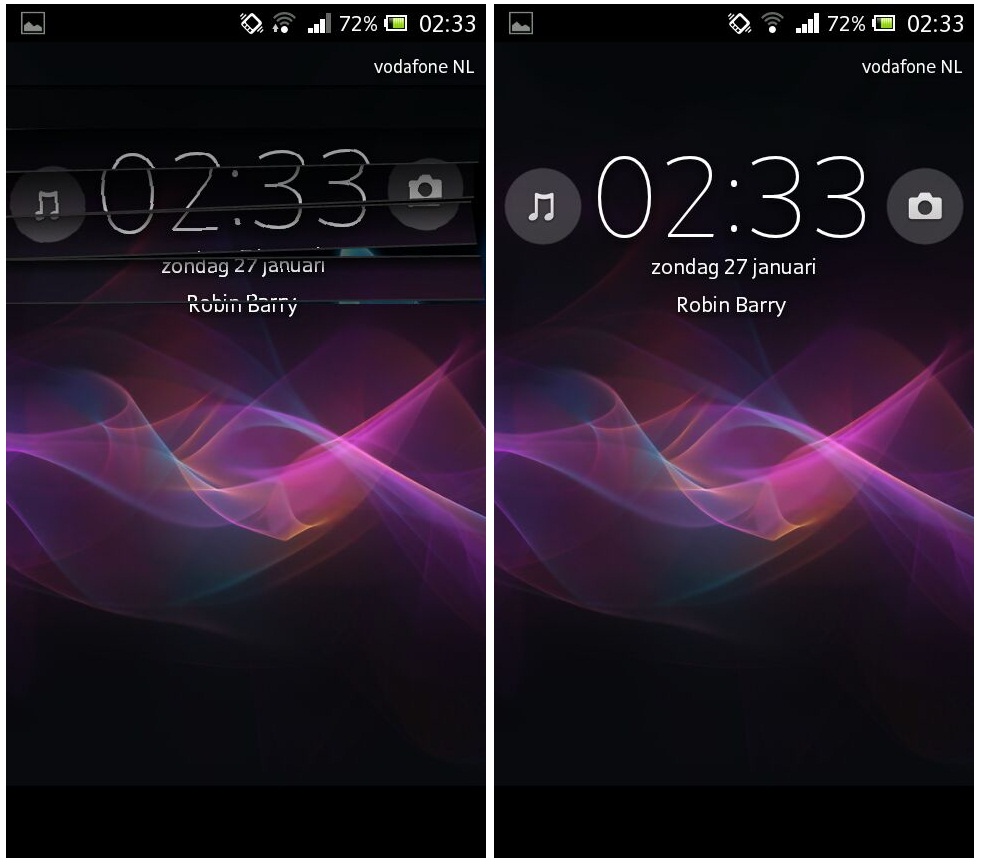 There is however good thing for the music and camera lovers as we have direct options to navigate to Camera and Music. These two are the best part in Xperia phones. If you swipe by selecting camera to the extreme left, you can easily open camera within few seconds and in the same way swipe music on the extreme right side.
The support device includes XPeria Arc, XPeria Ray, XPeria S, XPeria Sola, XPeria P, Xperia U and Xperia Go phones as of now. Here is how you can install the beautiful Xperia T or Xperia Z lock screen on any of the Sony XPeria powered Android phones.
Download the APK File on to your desktop.
Connect your phone to the PC using the USB cable provided with the box content and move the apk file downloaded earlier into the root\system\app folder.
Video on how Xperia Lockscreen works on Jelly Bean Phones –