Are you tired of same theme or launcher on your device. Android is all about customization on your own need and there are various developers working to bring the best out of their creativity. Here comes once service which is based on Android and this is the un-official Xperia theme N. Shared by Senior XDA developer, we wanna thank him for this beautiful work and nicely design theme which is actually cross over between the Xperia theme and the latest Android N Developer preview.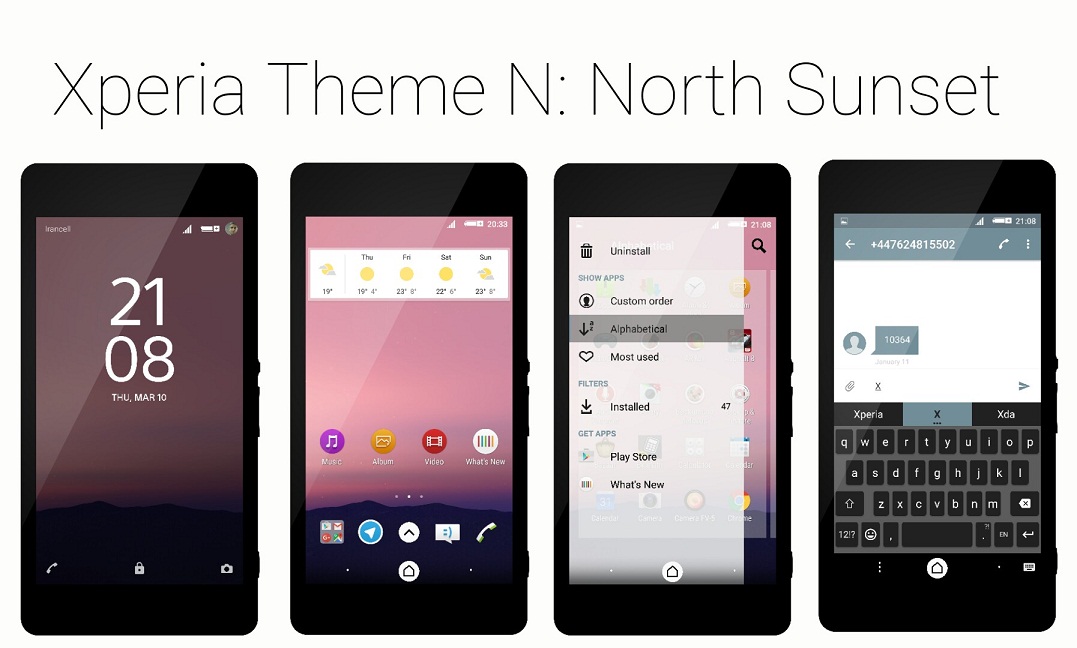 While the last week was all about surprise Android N Developer preview, we know lot many things about the upcoming Android version. You can checkout Android 7.0 N features, possible Android N name and Android N comparison to older Android Marshmallow.
This thing works perfectly on Android KitKat and Android lollipop forward Sony smartphones yes only Sony smartphones right now. It will work out for both Rooted and non-rooted Android devices. So if you own a Sony Xperia branded smartphone then go ahead and download this crossover theme. You can apply this theme to your Android tablet as well. Just go ahead and download it.