Powered with iLenFramework, Yuzo Related post plugin has completely changed the way we show up related post on WordPress. Keeping in mind the user engagement, your related post at the bottom of the post are essential for decreasing the bounce rate. Among the popular related post plugin are Zemanta and nRelate.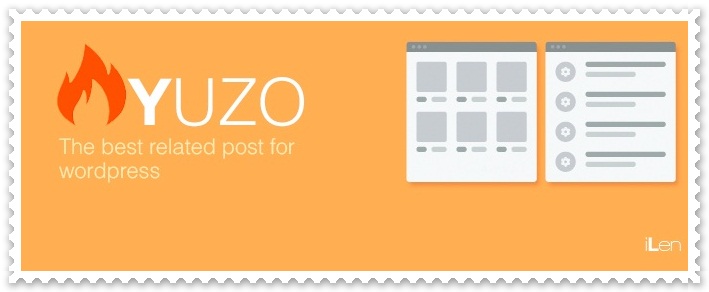 As claimed on their WordPress Directory description, Yuzo is one of the fastest all time plugin with minimalist design.Another way to show up related post is –Once installed simply head to Settings > Yuzo related to access dashboard panel. Under the Settings page you will find three tabs –
Main Settings
Styling
Productivity
The Main Settings Tab is to apply the Basic related post settings like the title of the related posts, number of posts to show, post type to include, related post based on, order system and other global enable/disable options. There are even options on excluding certain categories, exclude post by tag/ID and plugin to show only on specific posts.The Style tab allows you to choose your related post in different style options from Text related post, Thumbnail with related post title, Thumbnail with related post title and excerpt and finally just the title and excerpt. There options for Background color, margin, padding, effect, font size, title length, title color, Text length and space to enter custom CSS.Finally the Productivity tab is meant for counting your conversions. You can even show view count before or after the title.
Support Options
The Yuzo related post plugin also include support option. If you have any problem or questions or any customization, you have to create a new thread on Support.ilentheme.com and wait for admin or moderator replay. That's great given that it's a free plugin.
Conclusion
If you need to blend related post with your theme, then go for Yuzo as it has 30+ customization options. Awesome plugin I must say.