Zopo's Deca Core Phone is now official as 'Zopo Speed 8' is available officially.
At MWC 2015 event fair in Shanghai, Zopo has officially unveiled a new phone in the Speed 7 series. Company introduced Zopo Speed 7 and Speed 7 Plus with high-end specifications. Moving on, Zopo Mobiles is planning to come up with their first Dea core phone as Zopo Speed 7 Pro hits the rumors.
The Zopo Speed 8 is powered with Helio X20 processor coupled with 4 Gigs of RAM. Remaining other specifications aren't known yet. Definitely it will have better internals than the recently launched Speed 7 Plus phone.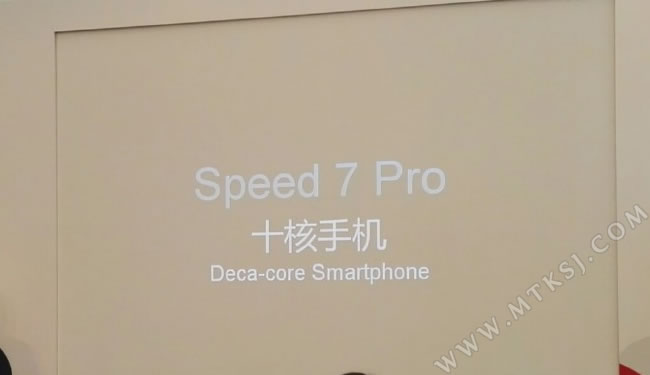 We will hear more about Zopo's flagship Speed 7 Pro phone in coming days. Stay tuned and subscribe to our blog email updates.
Via - MTKSJ