After ZTE Grand S and Nubia Z5 smartphones, intention of ZTE the Chinese smartphone giant is pretty much clear. They are looking to come up with as many large screen (phablet) phones in 2013. It's leaked that ZTE is planning to come up with Grand Memo and Nubia Z7 in coming months. Maybe we can expect that Grand Memo and Nubia Z7 will be showcased at Mobile World Congress 2013.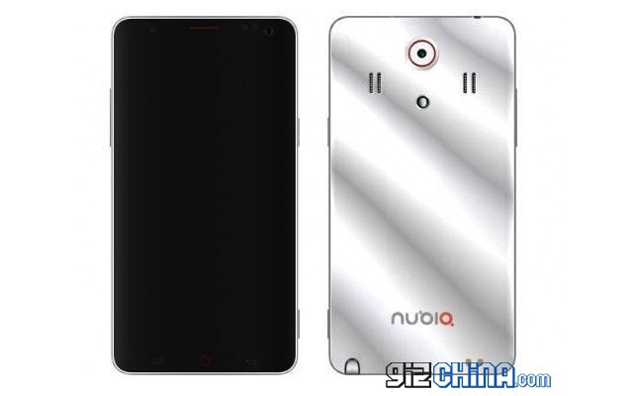 ZTE Nubia Z7
So let's talk about Nubia Z7 first. It's even bigger than Nubia Z5 smartphone that was spotted earlier. It's reported that it will feature 5.7 inches display screen although with pretty acceptable 720p display. No doubt that it will include quad core processor along with sufficient RAM and Android Jelly Bean operating system as the mantra for larger adoption. We would also see a large capacity batter atleast 3,000 mAh on the rear side with excellent 8 mega pixel camera as well. It will also include 1 mega pixel front facing camera.
ZTE Grand Memo
ZTE Grand Memo is another phablet phone and it's exclusively launched by folks at GizChina. Grand Memo will be even larger touching nearly the specifications of a tablet PC. The phone includes 6.3 inches high resolution display providing a maximum resolution of 2560 x 1440 pixels. Remember that 8 core processor will finally make a debut latter this year and as expected this device will be powered with 1.4 Ghz 8 core processor along with 2 GB RAM. Mali T658 will be powering the graphical acceleration and 4G LTE connectivity providing the faster download and upload speed.
We would see Grand Memo with Android 5.0 and expected launch is said to be Q3, 2013. Sadly we have to wait till MWC 2013 to get clear picture of both the smartphones mentioned above and exact specifications included.
Finally we would like to ask our users, will you be interested in a large screen smartphone with 6 inches display?
Via : GizChina