ACT Fibernet, one of the widely adopted broadband service provider in Hyderabad and Bengaluru has revamped their existing Internet plans. However this happy news is for customers in Hyderabad as Bengaluru, Chennai and other cities are left out right now. ACT Broadband customers in other cities except Hyderabad will continue with the existing plans.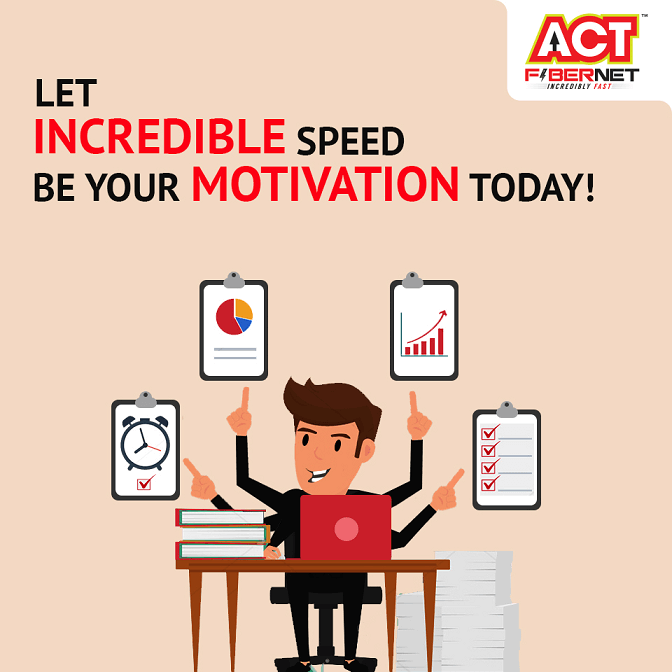 Bala Malladi, CEO of ACT [Atria Convergence Technologies Pvt Ltd] announced revised ACT Fibernet plans for customers in Hyderabad. These upgraded plans are applicable from 1st March 2017 to all existing and news subscribers. Earlier A-MAX 650 plans was with 15 Gbps speed but now you get a speed of 25 Gbps with 100 GB FUP without any extra cost. Similarly, speed for A-MAX 410, A-MAX Swift has been increased to 5 Mbps and now ACT Fibernet broadband plans start with a minimum speed of 5 Mbps. Both these plans are similar as they offer same speed but with different FUP limit, as such, they might be clubbed into one plan altogether.
Similarly, A-MAX 650 plan, A-MAX Rapid, A-MAX 1050, A-MAX 1299 and Incredible 1999 plan speed has been increased from 15 Mbps, 20 Mbps, 50 Mbps, 75 Mbps, 1000 Mbps to 25 Mbps, 30 Mbps, 60 Mbps, 75 Mbps and 100 Mbps respectively. Similarly, FUP limit has been increased to all the plans atleast by 10 GB to 50 GB [according to plans].
These new is to counter the recent move from Airtel, Reliance and BSNL broadband in Hyderabad. A whopping 70 percent customers in Hyderabad has chosen ACT Fibernet and ever since their launch their market share has always increased. They are facing a fierce competition from local players like Hathway, Excell Broadband, and You Broadband.
Just a couple of months back, ACT Fibernet increased the FUP limit for all customers at no extra cost. This is the second time in a year that plan has been revised.
Via: Advices Academy