Hey! Do you think network error on iPhone and iPad an annoying issue in the devices? Do you want to know the reason? Well, there is no specific reason for such problem. It may cause due to low connectivity in Wi-Fi, Network Settings, adopter is not working and so on. But, we have few solutions for this problem. Just by following some easy and simple steps, you can fix an Unable to Join Network error on iPhone, iPad.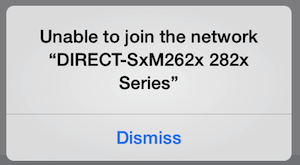 Unable to Join The Network Error
Here the steps that guides in fixing the network error on iPad and iPhone –
In the first step, open Settings on your iPhone/iPad.
In the fourth step, you have to tap on Reset Network Settings.
For further proceed, you have to enter your password.
Once you entered your password, you have to wait for a minute. Don't be panic, have patience! In few minutes, your device is rebooted. At the time of rebooting process, a processing logon will appear on your iPhone/iPad screen.
When rebooting process is over, your device is turned on; you have to follow some steps.
Follow these steps and fix the error:
First Go to Settings.
In Settings, there is an option: Wi-Fi. Tap Wi-Fi.
In the third step, tap the Network to Connect.
Once you have completed all the steps, the error will be fixed automatically. And hopefully, you will never error like Unable to Connect Network on iPhone and iPad.
So, now you got how to fix Unable to Connect Network error on your iPhone and iPad. All the steps in fixing the error are very easy and simple. If you encounter any issue then follow these steps and enjoy!
This post was last modified on May 30, 2018 10:58 AM