Many errors on smartphones happens due to software glitch and one of the common error that is found after updating your Xiaomi phone is the camera error on the device. Through the following guide I will explain you how to fix Can't Connect to Camera – the Xiaomi camera error. That's a weird Mi camera problem and definitely you are looking for a solution of it.
Advertisements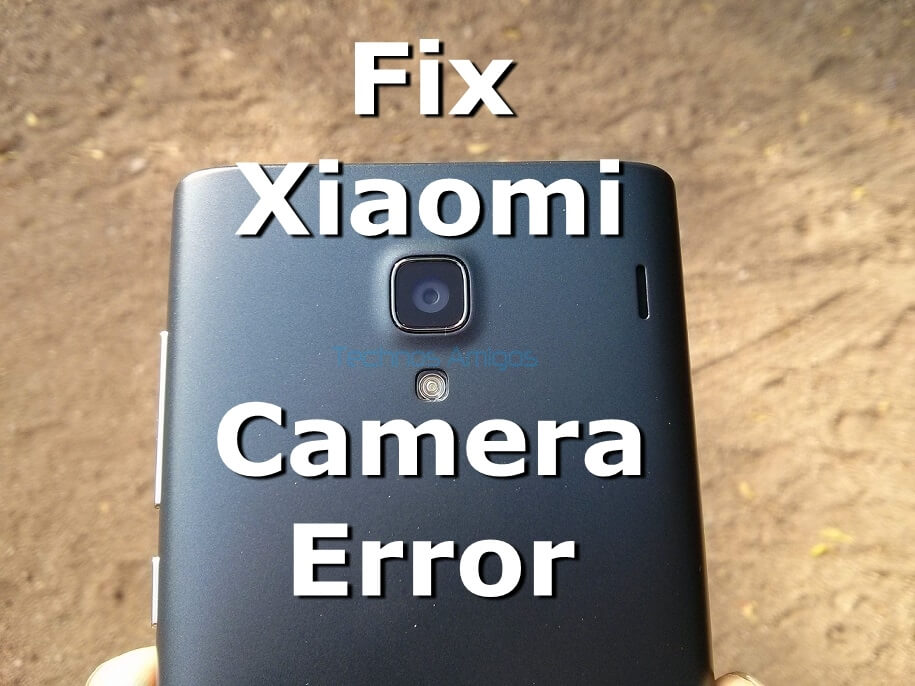 Can't Connect to Camera – Xiaomi Error
Recently we update our Xiaomi Redmi 2 Prime with recent OTA update and once after the update is done, I can't open my camera. It shows the following error –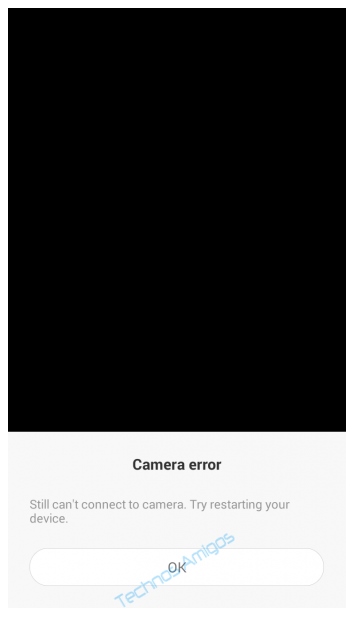 Camera Error – Still Can't Connect to Camera. Try restarting your device.
That error happened to me Redmi 2 Prime phone when you get global, it almost happens with 60% of Xiaomi phones after updating. Just like me, it might be troubling you and for your help, I have come with a guide to fix this not working Xiaomi Mi phone camera.
Solution
Level 1
First try to reboot your device and check if the error is fixed or not.
Level 2
Clearing the data on your camera might help. Here is how to do it –
First head to Settings.
Now click on Installed apps.
Now click on Camera.
and now tap on Clear Data.
Check if the problem is fixed or not.
Level 3 & Final
Still the problem isn't resolved, then you need to be technical now.
Download the Fastboot ROM for your device. For my device, the Xiaomi Redmi 2 Prime, I got it here.
Follow the guide mentioned here to flash Fastboot or any ROM on Xiaomi phones.
Last Resort
If that doesn't fix your problem, you will have to contact of the Xiaomi staff or visit your nearest Xiaomi Service center in order to escalate the problem. Remember if the device is in warranty then only give the phone and since it's a software glitch, you shouldn't be charged any money for it. If your phone is out of warranty, then search for local shop to get it fixed because official customer care will charge huge money for it [Somebody says it's around Rs 2000 aka $40].
The following guide holds good for following handsets –
Advertisements
Xiaomi Mi 5s
Xiaomi Mi 5s Plus
Xiaomi Mi Mix
Xiaomi Mi Max Prime
Xiaomi Mi Max
Xiaomi Mi5
Xiaomi Redmi 3
Xiaomi Redmi Note 4
Xiaomi Redmi 3S prime
Xiaomi Redmi 3S
Xiaomi Redmi 3S Plus
Xiaomi Redmi 3A
Xiaomi Redmi 3 Pro
Xiaomi Redmi Note 3
Xiaomi Redmi Note 3 Pro
Xiaomi Redmi Note 2
Xiaomi Redmi Note
Xiaomi Redmi 2
Xiaomi Redmi 2A
Xiaomi Redmi 2 Prime
Xiaomi Mi4
Xiaomi Mi3
Xiaomi Mi2
& Other Xiaomi Mi devices including tablets
Hope your camera is back to normal. Do give up thumbs up by subscribing to our email updates.