Check out the best Android phones below Rs 4000 in India available online.
Thanks to Android that you can get smartphones priced much cheaper than it was three years back. It's obvious that you can't find Samsung phones below Rs 4,000 but you can find many phones from both Indian makers like Intex, Micromax, Spice, Karbonn, Celkon Mobiles and also there is a huge list of popular Chinese OEM at this price tag. So let's go through and find some of the best Android phones below Rs 4,000 in India for you.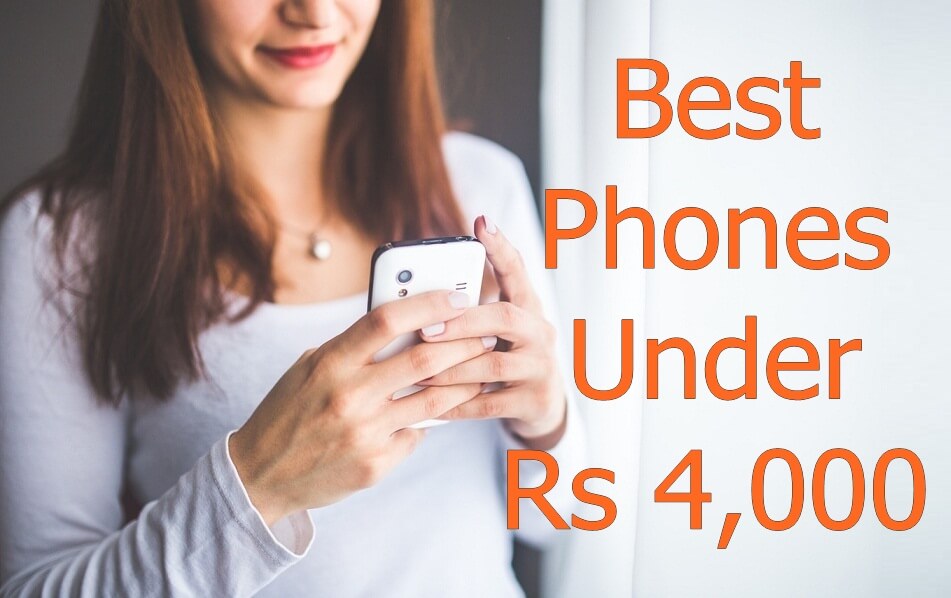 If you are limited in budget to purchase a smartphone, then we have listed here the top 10 smartphones priced below Rs 4,000 in India. These smartphones includes essential features required on a smartphone although you can't expect of high-end features.
Intex Aqua Speed HD –
Not to Miss it
The Intex Aqua Speed HD is a perfect choice if you have the budget of Rs 4,000. It's priced at Rs 3999 and available via Amazon.in. It has 4.7 Inch HD IPS display and runs on Android 4.4 Kitkat out of box. From the camera point of view [8 MP + 5 MP camera module], it take splendid photos given within the budget.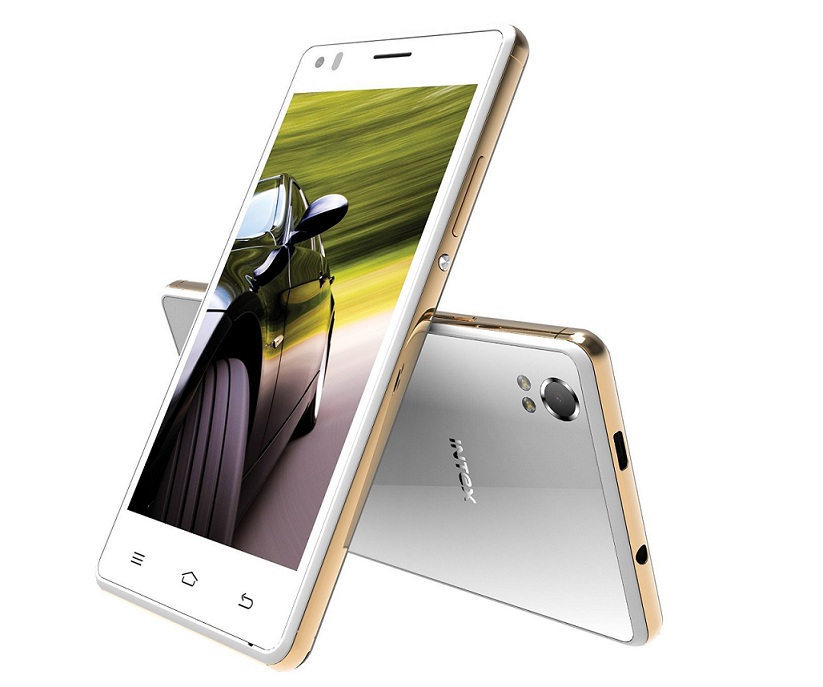 Specs: 4.7″ Display, 1 GB RAM, Quad Core SoC, Android 4.4, 8 MP + 5 MP Camera, 1700 mAh battery

Micromax Canvas Spark 2 Plus
Micromax upgrades Canvas Spark 2 with Android 6.0 Marshmallow on top of it and that makes the device wonderful. Furthermore this smartphones gets Indian language support as you can use this phone in Hindi, Gujarati or other Indie-languages.
Specs: 5″ 854×480 p Display, Quad Core SoC, 1 GB RAM, 8 GB ROM, 5 MP + 2 MP Camera, Android 6.0 Marshmallow, 2000 mAh battery
Phicomm Clue 630 –

Our Recommendation This Month
If you need a 4G phone under Rs 4,000 then choose Phicomm Clue 630 as it has 5 inch display with 4G connectivity. Remaining all other phones are only 3G here. You will have to pay just Rs 3999 and Phicomm is a very good brand although they entered into India last year.
Specs: 5 inch display, Quad Core SoC, 1 GB RAM, 8 GB ROM, Android 5.1, 5 MP+ 2 MP Camera, 2300 mAh battery
InFocus Bingo 10
InFocus Bingo 10 given at Rs 4299 is a smart choice for an entry level smartphone. It lacks 4G but includes all those major specifications.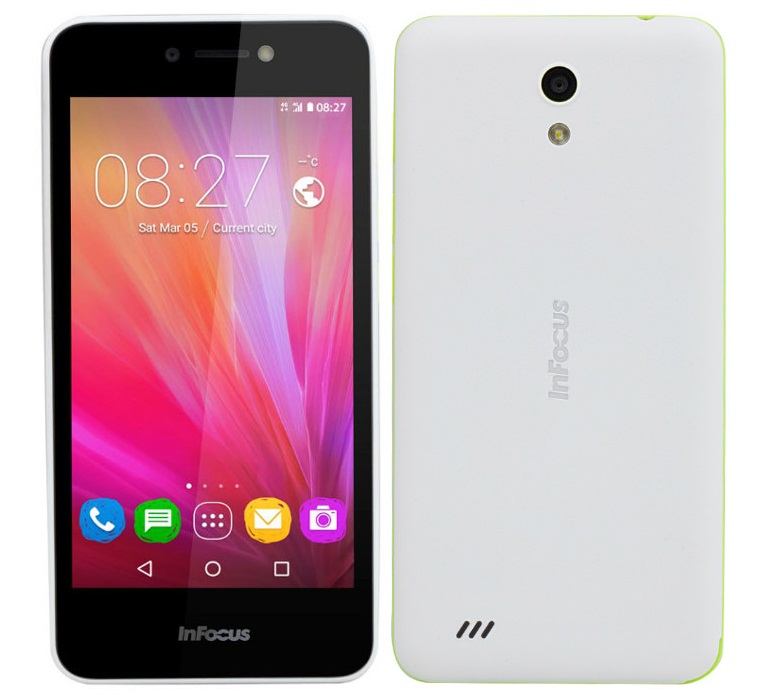 Specs: 4.5″ Display, Quad Core Processor, 1 GB RAM, 8 GB Internal Storage + SD Card slot, Android 6.0 Marshmallow, 5 MP Rear + 5 MP Front Camera.
Lenovo A1000
A popular brand worldwide, Lenovo A1000 is the best phone that we can recommend you to buy. It's priced between Rs 3,500 to Rs 4,000. Official listing of this phone suggests a price of Rs 4,999.
Specs: 4 Inch Display, Quad Core SoC, 1 GB RAM, 8 GB ROM, 5 MP +0.3 MP Camera
Buy from ➡ Snapdeal | Amazon | Flipkart
Xolo Era
Even though priced at Rs 4,000, this smartphone also makes it to the list of best smartphone under Rs 5,000 as well.
Specs : 5 Inch Display, 1 GB RAM, 1.2 Ghz Quad Core SoC, 8 GB Storage, 8 MP +2 MP Camera, 2100 mAh battery
Buy Xolo Era 8GB Black from Snapdeal
Debuting in India, Nexian unveils Nexian NV45 smartphone coming out with 4.5 inch FWVGA display with Dragon display glass protection, Quad core SoC, 1 GB RAM, 8 GB internal memory, 5 mega pixel rear camera with dual LED flash and lot of interesting features at Rs 3,799. No other smartphone can offer this. It's a beautiful handset and this is our editor's pick. Go for it if you budget is Rs 4,000. For you, we have done with video review which is at our YouTube Channel.
Buy Nexian NV45 | Read more about Nexian NV45 Smartphone
Micromax Canvas Spark 2
The Canvas Spark is an ultimate revolution in entry-level smartphone by Micromax. In order to be #1 in budget phones, Micromax announced Canvas Spark at Rs 4999 but a trimmed version of it comes just within 45 days and it's priced at Rs 3999. It's officially called as Canvas Spark 2 but for advertising purpose, it's "India ka 3G phone". Definitely impressive with 5 inch display, quad core processor, 768 RAM, 4 GB Internal memory, dual camera [5 MP rear + 2 MP front], Android 5.1.1 latest OS.
InFocus M260
InFocus M2 gets successor in the form of InFocus M260. Arriving with 4.5 inch display, quad core processor, 5 MP + 2 MP camera, this phone is ideal smartphone for Rs 3999.

Read InFocus M260 Review | Buy it Now
Samsung Android Phone Under Rs 4,000 – Galaxy Star 2
Although you are fixed with a budget of Rs 4000, I suggest you add more Rs 140 and get Galaxy Star 2 SM-G130E, a branded phone which heats less and has gone through several testing phases. It's with latest Kitkat OS on top of 3.5 inch touchscreen display and there is also 2 mega pixel rear camera.
So which of these smartphone provokes to spend cash? Do let us know via comments and spread this piece of information to your friends by sharing it.
If you think that you are looking for better specs phone then do check out our price list of Android Phones between Rs 4,000 to Rs 5,000. Still if your budget is higher, then do check out Android phones between Rs 5,000 to Rs 6500.
We hope that you have found the perfect and the Best Android Phones below Rs 4000.