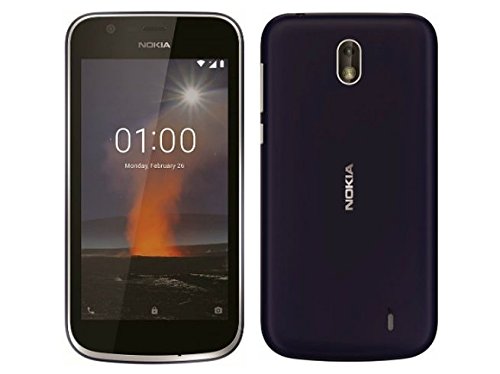 Android Go Phones List: Check out the list of Android Go Smartphones 2019 which includes several Nokia 1.
Google has been teasing Android Go lineup for a long time now and the first Go phone just got leaked. In the following article, we will be going through the Android Go phones list.
What is Android Go?
Android Go is basically a lighter version of Android that should be powering up a number of devices in coming months. It's specifically designed for low-end smartphones. So, full Android vs Android Go are different terms altogether.
Android Go Phones List
The first Android Go smartphones 2019 is expected the Nokia 1 phone and here we go details about this smartphone.
Here is the first glimpse of Nokia 1, the first ever Android Go smartphone.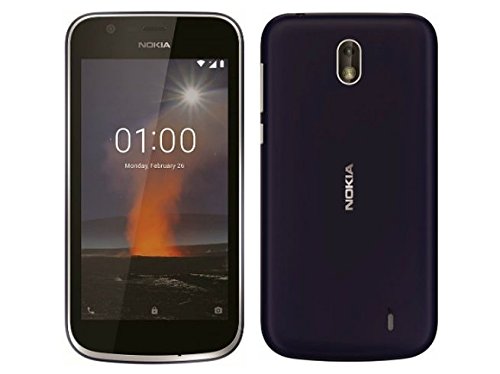 Nokia 1 Specs:
4.55-inch 1280 x 720 pixels HD display
294 PPI Pixel density
Corning Gorilla Glass 3 protection
Qualcomm Snapdragon Quad core processor
1 GB of RAM
8 GB inbuilt storage
Adreno 304
8 mega pixel rear camera
5 mega pixel front camera
Bluetooth v4.2, Wi-Fi, a-GPS, GLONASS
4100 mAh Li-ion battery
Colors: Pewter/Black, Pewter/White, Copper/Black
Talking about the release date, it's said to be coming up in March 2018. This phone is expected to be priced at $95/€80 i.e., Rs 4800 in India and will mostly complete with Xiaomi's Redmi 5A smartphone.
As of nothing is confirmed about the Android Go phones for the US market. It might be unveiled for emerging countries only.
Latest Android Go Phone
Luckly there are a lot of Android Go device apart from Nokia 1 since it's debut last year. So, if you are asking me for the latest smartphone in the Go lineup by Android, there isn't just the Nokia 1 there are a lot of them, atleast a dozen.
Samsung Galaxy A2 Core SM-A260F/DS
Samsung's Galaxy A2 Core is the latest addition to the Go Edition smartphone based on Android 8.1 Oreo Go edition.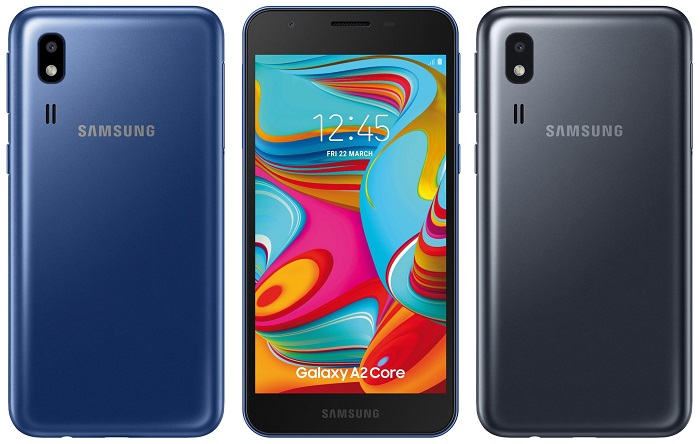 Samsung SM-A260F/DS Specs –
5 inch qHD display
Samsung Exynos 7870 Octa-core processor
1 GB RAM
8 GB inbuilt storage
8 mega pixel rear camera
5 mega pixel front camera
2600 mAh battery
Android 8.1 Oreo Go Edition
Nokia 2 V
Nokia 2.1 is launched in the United States on Verizon as Nokia 2V. As a known fact, the Android One phone has little to offer in terms of specs.
BLU Vivo Go
BLU Products has unveiled all new BLU Vivo Go with the latest Android Go version out of the box.
BLU C6L
BLU C6L is yet another Android Go phone by BLU.
Xiaomi Redmi Go
Xiaomi Redmi Go is the Xiaomi's Android Go phone.
Huawei Y3 2018
It's the latest Go phone introduced by Huawei Technologies.
Also go through our list of best deca core mobiles, and Triple SIM smartphones.
So that was the first Android Go smartphone. We will be expanding the list as soon as we learn more from Google about upcoming Android Go smartphones. That's it right now! Do subscribe to email updates/notification of website and don't forget to subscribe to our YouTube Channel.