Google IO Live : One of the biggest event by Google in terms of Android and other product announcement, the Google IO 2017 conference will go on air on 17th May till 20th May 2017 and here we have come up with helping hand on how to Watch Google IO live streaming on your web browser directly.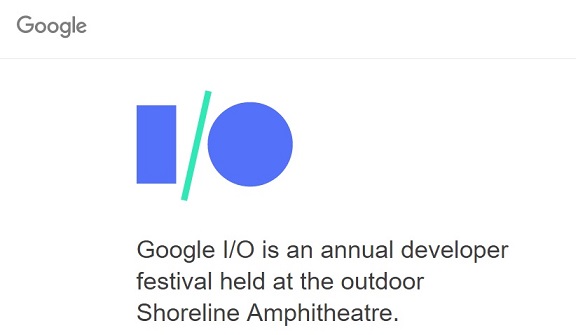 Google I/O Live Streaming
Google at Google I/O is scheduled to launch Android O, the latest version of it's mobile operating system. Currently Android 7.0 Nougat is the latest Android version. It looks like with the leaked Android 8 wallpaper, it will pays attention to the material design and lot more customization. So interested folks can directly watch the live stream.
As of now, first Android 8.0 developer preview is available for download.
Tune in here on May 17, starting at 9AM PDT and you will have the Google I/O 2017 live video streaming with Google Developers social feed –
Google IO 2017 Dates:
All new Google 2017 developer conference will be held from 17th May 2017, 18th, 19th, 20th. Mark those dates in your calendar.
That's all we have here. Sorry if that stream is not available or there is some issue or problem with it.
Also Read – Google Streetview Alternative apps
Don't forget to share this web page with your friends on Google+, Twitter and Facebook.