Apple has refused to go water resistance to their smartphone while popular OEMs like Sony and Samsung have opted for it.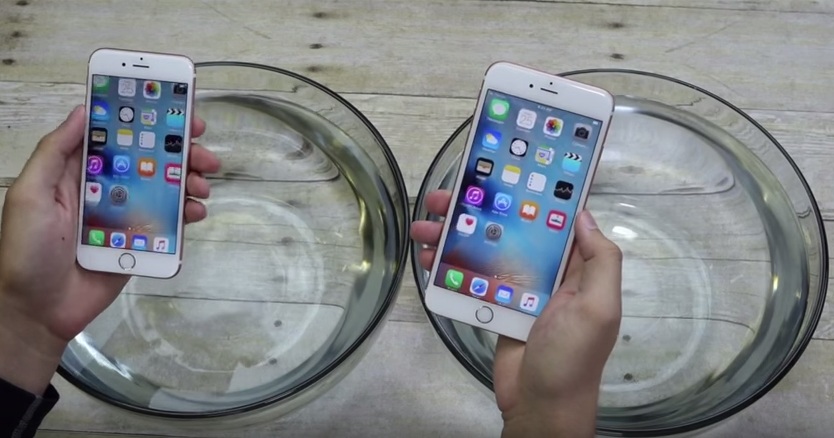 When iPhone 6S and iPhone 6S Plus were at all time high rumors, it was expected that this year's iPhone model might come up with water resistance certification but Apple wasn't able to do it. Well, that didn't stop Zach Straley from coming out with video on YouTube doing iPhone 6S water proof test. He has also done it iPhone 6S Plus waterproof test. The video is popular in YouTube and if you wanna watch it, it embedded below.
In this test, Zach kept both iPhone 6S and iPhone 6S Plus for in a beaker of water for one hour. When he removed the device after 30 minutes, both camera and 3D touch worked. He was surprised to see the same good results after 60 minutes as well.
While Sony has corrected their policy on water-resistant, Apple has said no word on water proof or water resistant on iPhone, yet their handset are able to survive a long one hour water-proof test. That's definitely awesome and also on the same side, it doesn't mean that your iPhone 6S is water resistant handset. Yes, it can hold up some drops of water or even its safe to answer a call when its raining.
Finally thanks Zach Straley for coming up with a such a wonderful video.