Sony Xperia Z2 is an impressive phone with amazing specifications, unlike Xperia Z, it's meant for budget range peoples. Xperia Z2 includes pretty good number of specific apps and if you ever had got hands-on with Xperia Z2, you would love its launcher, we have come up with Xperia Z2 Home Launcher apk app download. Also here in this guide we go through how you can download Xperia Z2 Camera App by downloading Xperia Z2 camera apk, followed with instructions on how to install on any Android phone.
Xperia Z2 Camera App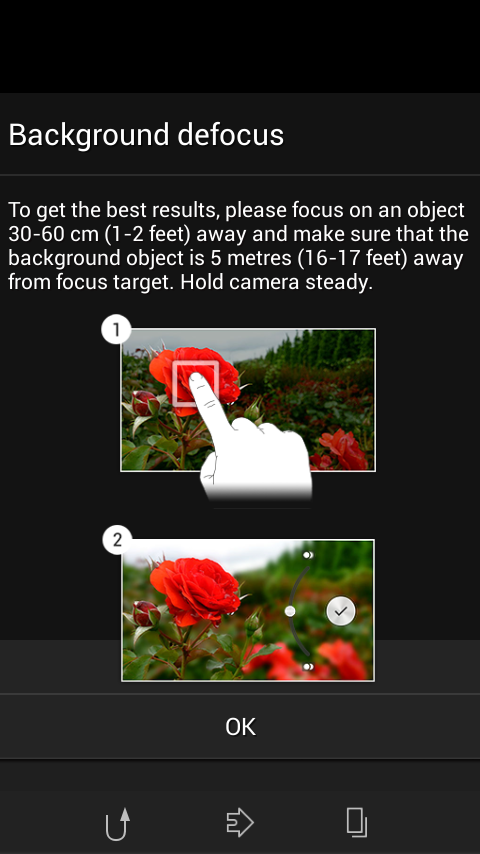 The XDA developer named Omessy7 has ported Xperia Z2 camera app to various other Xperia devices. So if you are in the world of Sony and love the newly released Xperia Z2 camera features, by installed the ported app apk you can get it on your phone.
This Sony Xperia Z2 Camera apk is compatible with most of the Android phones. This app is compatible with most of the Sony Xperia phones running Android 4.3 Jelly Bean and higher. Some of the features also work on Xperia phones running on Android 4.1 Jelly Bean as well.
XPeria Z2 APK features –
Creative effects adds colors, mirror images and minor effects to photos, videos
Background defocus upon when the photo is taken to show up only the main part of the photo
AR effects mode when enabled adds fun animation to photos and videos
Timeshift videos recording with editor captures 120 frames per second
Download Xperia Z2 Camera APK
Download Background Defocus apk
Download Xperia z2 bgdefocus Unroot.apk
Download Somc Camera Widget.apk