Xiaomi 15 inch Laptop: Xiaomi Laptop is rumored as Xiaomi is planning to come up with their first budget laptop. Checkout Xiaomi Laptop Release Date, Price & Specifications.
After giving smartphone 'manufacturers run for money', Chinese company Xiaomi is now ready to compete in PC market as they will soon come out with Xiaomi laptop. Xiaomi is currently working on a 15-inch laptop and that's the biggest news that we could have before the year end. In fact this is not the first time that we are hearing about Xiaomi's laptop as there were possible leaks earlier.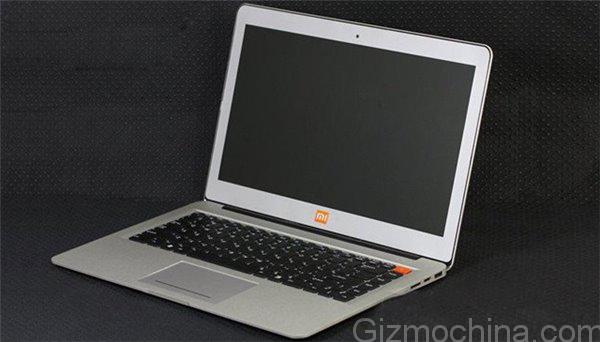 Xiaomi Laptop will be much in similar with Apple's MacBook Air in design and will offer this at an attractive rate. There was an also leaked specification of it found on GizmoChina stating that the machine will be comprising of Haswell i7-4500U processor with full HD display. It will be with 2 X 8 GB dual channel memory and expected that it will be the best seller just like the Redmi 1S and Mi 4 phone.When it comes to the operating system on it, Xiaomi might not be using Windows, instead, go with custom mobile OS of its own based on Linux. And as far as the price is concerned it will be retailing around at 2999 Yuan, close to $481.
Xiaomi Laptop Price
The Xiaomi Laptop is expected to be priced under $500. That's the unoffically rumored price of the next Xiaomi device.
Do, subscribe to our email notifications, like us Facebook, Twitter and Google+ to stay updated with the latest news.