Check out the best Mac OS X Mavericks apps including the best productivity, game, life, finance, and music apps providing best Mac experience.
Apple Mac OS X Mavericks is here making the Mac experience even better and bigger. With Mavericks update you can bring apps right on your desktop and add features that you love the most.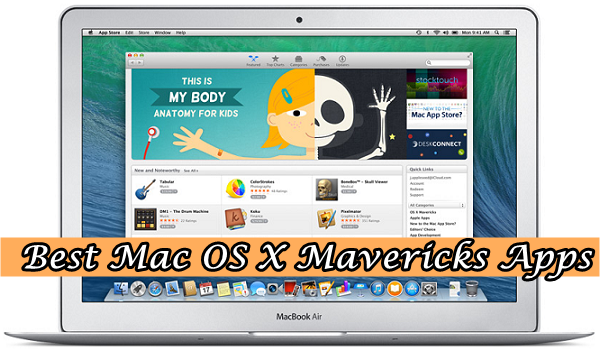 Best Mac OS X Mavericks Apps
There are hundreds and thousands of apps available at App Store and OS X owners can easily get confused which is the best among those. For that reasons, we have come up with list of 101 best Mac OS X Mavericks apps. We have listed out the best productivity apps for Mavericks OS, best Mavericks OS games and best Mavericks Finance or music apps.
Best Mac OS X Mavericks Productivity Apps
For those who are looking to gain productivity outputs on Mac OS laptops, here are the best Mac OS X Maverick Productivity Apps –
Best Mac OS X Mavericks Lifestyle Apps
Best Mac OS X Mavericks Games
Gaming is the best way to timepass and have fun. Here are the best Mac OS X Mavericks Games that you can play in your free time –
Roller Coaster Tycoon 3 Platinum
Civilization V
Best Mac OS X Mavericks Entertainment Apps
Best Mac OS X Mavericks Finance Apps
Looking for Finance tips right on your Macbook and other Mac OS laptops, here are the best Mac OS X Mavericks Finance Apps –
Best Mac OS X Mavericks Music Apps
Find your choice of best Mac Mavericks music app –