All new Samsung Galaxy S8 smartphone is now official. We go through best Galaxy S8 alternatives in terms of design, specifications, Price and popularity.

Galaxy S8 Alternatives:
Introducing the all new Bixby, Samsung's new AI assistant, the Galaxy S8 takes on many of the flagship phones and brings an end to tragic Galaxy Note 7 era. You can have a look at it's specifications and features. The following are the best Galaxy S8 alternatives -
Apple iPhone 8
The best alternative for Galaxy S8 currently is the iPhone 8. It's really simple choice, if you don't need Galaxy S8, then go for Apple iPhone 8. It will be soon replaced by upcoming iPhone 9 and iPhone 9 Plus.
Until the Galaxy S9, S9 Active comes up, Samsung has to deal with Galaxy S8 to fight the Apple flagship phone.
Apple iPhone 7
So, it's down to Galaxy S8 vs iPhone 7 before we have the Galaxy S8 vs iPhone 8 comparison. The iPhone 7 is still the viable alternative when it comes to design and flagship smartphone.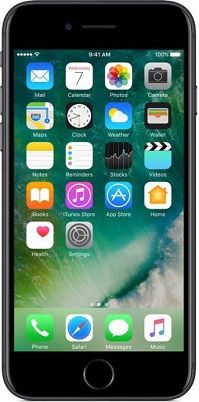 Apple iPhone 7 Plus
When it comes to screen size, the iPhone 7 Plus is the perfect alternative to Galaxy S8.
Google Pixel
Sorry no Nexus, but Google has Pixel which competes with Galaxy S8 smartphone.
Nokia 6
Nokia 6 comes as a surprise entry here as the Galaxy S8 Substitute.
Sony Xperia XZ Premium
The Xperia XZ Premium by Sony can easily out-throw Galaxy S8 in terms of design and build quality. So, it's on the list here.
HTC U Ultra
HTC has got U Ultra to make it as their own Galaxy S8 replacement.
LG G6
The Samsung Galaxy S8 is reply to LG G6, although the later one is still struggling to be on the list of flagship.
OnePlus 3T
You might have seen ads claiming that OnePlus 3T is the best smartphone. Galaxy S8 is here to prove it wrong. It could be a perfect Samsung S8 substitute because at the Galaxy S8 price, you can buy two OnePlus 3T phones.
Few more Galaxy S8 substitutes -
Did we miss anything? Do let us know what could be the perfect alternative to Galaxy S8 according to you!