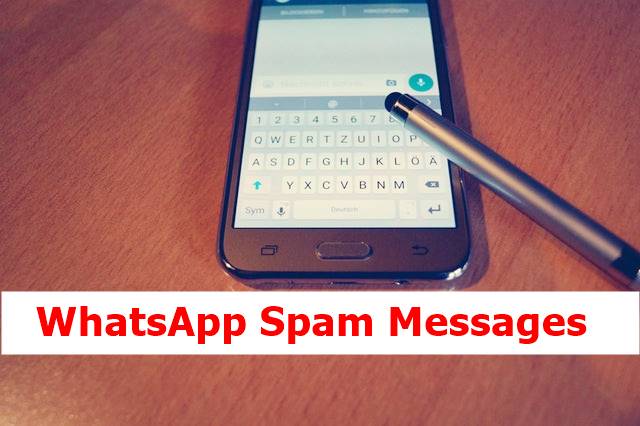 WhatsApp has been used for business and there are several people scamming on the $1 social messaging app. There are several automated WhatsApp Spam Message that is flitting around. You might receive one such in your group or directly from your friend. One of them that I came across is the "OMG Have you seen this xxxv.xxvxa.com" message sent by one of my schoolmates through WhatsApp.
OMG! Have you seen this xxxv.xxvxa.com
Actually, the content of the link doesn't give enough description about that message. At first it looks like an URL/website link but instead of www we have xxxva and this is something that you doubt and you should.

I hate spam and so does you! This one of the many spam WhatsApp messages that are wide-spread among the users. It's a fraudulent link that most common users aren't aware of it.
Hackers use many things which is something out of the box for common users. Actually, they use Amazon Lucky Wheel Lucky Draw app ad on Amazon.com.
Most users will spin the wheel and it will give you a free smartphone or gift. Something like this :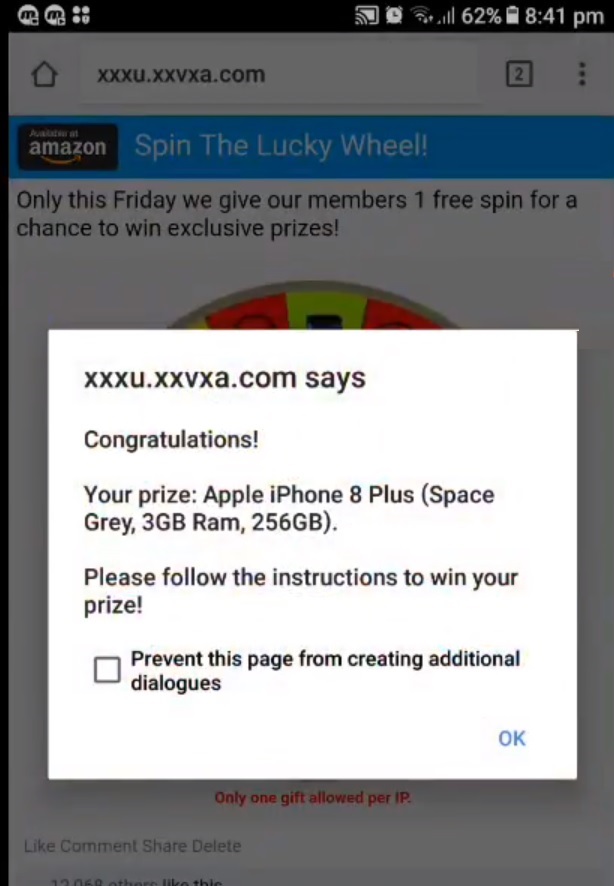 What Actually Happens?
Actually, that link will take you to Amazon page where users(hacker here) will generate commission. Amazon has an affiliate program where users can refer other people to buy products using their affiliate banners or links. Even I am one of their affiliates but never use such hoax methods to generate traffic or sales.
At the end, you generated traffic to the hacker site and some money him.
So, should I forward this message to other users in order to win more spins?
What convinces the common users that with each share you get additional spin which can help them win them a gift. And guys please stop spreading such messages.
Please! Please! Please – Guys report this kind of tricks that gives nothing to users.
Also Read:
So, that was all about the What is OMG Have you seen this xxxv.xxvxa.com spam messages in WhatsApp.