Checkout Gionee Elife E8 cases, covers, accessories like leather pouch and tempered glass screen guard/protector.
Gionee debuts Elife E8 in India, its available in China since long time. Checkout Gionee Elife E8 specifications and if you have ordered/purchased it, its time for you to get some Gionee Elife E8 accessories, leather pouch, tempered glass, screen protector or cases, covers to ensure that it doesn't get any physical scratches.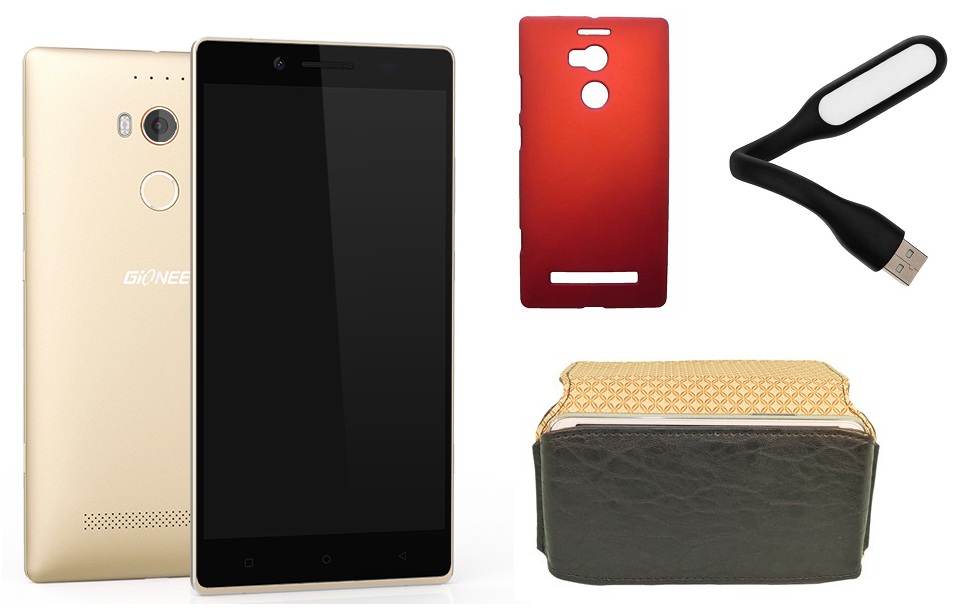 Gionee Elife E8 Totta Wallet Case
Made from artificial leather material, Totta comes up with Gionee Elife E8 case with blue color its priced at Rs 419. Totta Wallet Case Cover for Gionee Elife E8
Gionee Elife E8 Case by Toppings + USB OTG Cable
If you are looking for a designer case with hard shell material, then here comes Elife E8 case by Toppings. It's light weighted, provides perfect fit to your phone and available in several colors. Priced at Rs 329, you also get a USB OTG cable for free with every purchase.Buy Toppings Gionee Elife E8 Case
Toppings Elife E8 Case + USB LED Light
If you have a USB Cable, then considering going with case with free USB LED light. Here is how it looks –Buy it now
Totta Gionee Elife E8 Leather Pouch
Totta Gionee Elife E8 Pouch is priced at Rs 479 and provides complete protection to your device, it made from leather. It has scratch resistant coating with durability in mind but it might not be appealing the young generation India.Buy Totta Gionee Elife E8 Leather Pouch
A number of cases and covers are available from Noise in multi-color, various designs on Snapdeal buy they are out of stock currently. You can check all of them here.
Other case and covers that you can purchase are –
FEYE Tempered Glass Screen Guard For Gionee Elife E8
If you need a screen guard/protector, we have here the original Tempered Glass screen for Gionee but it costs Rs 974 and comes from FEYE.Buy FEYE Screen Guard for Elife E8
Other screen guard you can checkout for Elife E8 are –