iFixit the popular global community of people helping you to repair things by tearing down the device to each separate parts. After iPhone 6S, 6S Plus phone tear-down, the next in the line of Apple product is iPad Pro and iFixit didn't took much time to do it.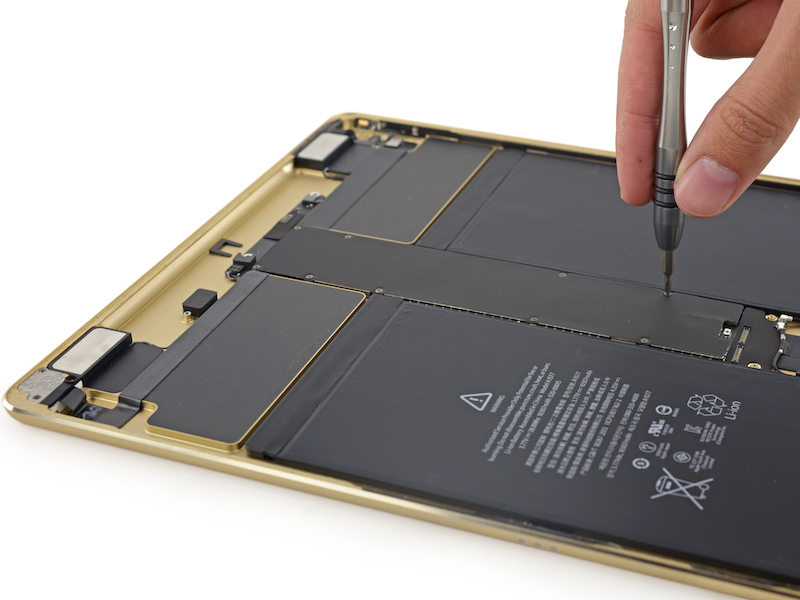 During the iPad Pro teardown by iFixit, it was found that majority of internal are same as that of iPad Air 2 but there are some noteworthy differences. First, there is the inclusion of brand new four-speak audio setup found on each corner of iPad Pro near the resonance chamber. Bottom two speakers provides low frequencies while the top two are meant for higher frequencies. This in-turn provides 61 percent increase in volume than the previous iPads. Carbon fiber caps enclosures with foam are meant to amplify speaker's sound. Instead of going with premium speakers which consumes more space, Apple choose to dedicate more space to battery. iFixit discovered that the battery on iPad Pro is of 10,307 mAh.
Furthermore in the assembly, the logic board is now at the center of the device. Finally coming down to iPad Pro repairability score by iFixit, then give 3 out of 10 which is close to hard to replace or repair.
This post was last modified on June 26, 2023 7:26 AM