After Happy New Year offer we now have the Reliance Jio Prime offer. Here is how to get Reliance Jio Membership registration, enrollment process begins from 1st March at cost of Rs 99. Here we have the रिलायंस जियो प्राइम ऑफर and JIO Prime Plans details. This latest JIO 2017 plan is valid until 31st March 2018 and here is what you should know about JIO Prime subscription, cost, validity and Rs 303 recharge a month which gives you free Happy New Year offer for another 12 months. Today is the last day to register for Jio Prime. Latest News : Reliance Launches JIO Dhan Dhana Dhan offer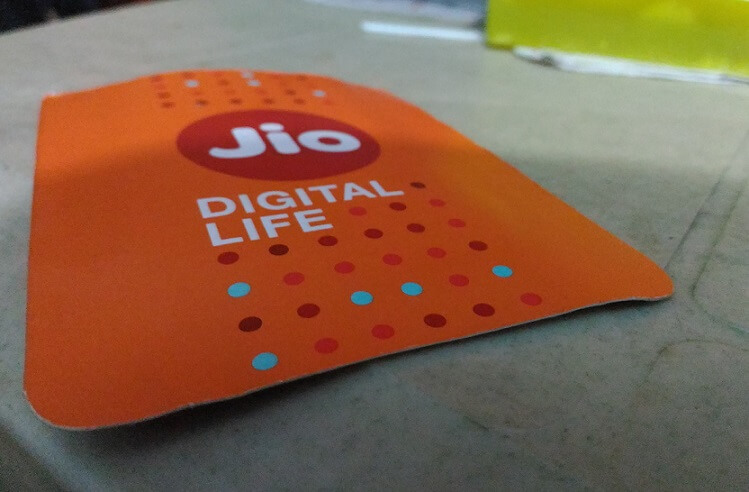 Jio Prime Membership : Reliance JIO is the fastest growing 4G network in India. In just 170 days it has reached over 100 million. That's a remarkable achievement.
Reliance has extended their free 4G services until March 31 with the New Year offer. After March 31st, you will have to pay for JIO services and data plans. However, taking all other mobile operators to a shock, Mukesh Ambani, the Reliance JIO Infocomm Chairman announced JIO Prime subscription aka the JIO Prime Membership at Rs 99 per year. Here are the complete details on how to enroll for JIO Prime offer, registration process, and complete details.
What is Jio Prime Membership Registration
JIO Prime is the latest subscription offer for the existing JIO customers. Under this offer, you will get all the New Year Offer benefits after 31st March 2017 expiry.
Jio Prime Membership Cost
Jio Prime Membership costs Rs 99 one time. It's a one-time fee to be part of JIO premium services. This is just the enrollment fee.
How to get Jio Prime Membership
All the customers are eligible to upgrade their existing JIO plan with the latest one.
Follow the process mentioned below to get JIO Prime subscription –
First, download MyJio app or you can also visit Jio.com site.
Login to your account.
From the homepage, click on Jio Prime Membership banner.
Pay Rs 99. It can be paid using debit card/credit card or net banking or through Jio money wallet as well.
That's it. You are now a Reliance Jio Prime member.
I hope you have understood the process.
Also Read – My JIO APK Download
JIO Prime Registration
JIO Prime registration hasn't started yet. They start from March 1. So keep that date in mind and you have 31 days to activate Reliance 4G Prime plan.
Alternate Method
You can also activate this plan by visiting the special JIO stalls at Reliance Digital store near you.
JIO Prime Offer Details
Every JIO Prime customers have to pay Rs 303 a month [or Rs 10 a day] to get everything that they had on the Happy New year offer. That is like 10 Rs per day to enjoy what you are getting right now.
You will additionally have to pay Rs 303 a month to get 1 GB of 4G data a day [after that 128 Kbps speed until overnight data reset].
Also Read – 11 Reasons to buy new Nokia 3310 phone
So the total cost of running a JIO SIM will be ₹99 + ₹303 x 12 months = ₹3735
This announcement from Mukesh Ambani, also marks the end of Jio Freebies [last date March 31]. It will be harvesting time for Reliance.
JIO Prime Features
Be the part of premium JIO services in India at a minimum cost
1 GB data free per day
Unlimited free roaming voice calls and video calls
Unlimited SMS
No black-out days
No roaming charges
No hidden charges
Free access to JIO Cinema, Jio Music, JioPlay and other premium JIO services
Exclusive deals from Reliance
Also Read – LYF USB Drivers
Unlimited JIO Prime Plans
The following are the JIO Prime plans for customers from April 1st 2017 –
| | | |
| --- | --- | --- |
| Prime Tariff Plans | Data | Validity |
| ₹ 149 Plan | 2 GB | 28 Days |
| ₹ 303 Plan | 28 GB | 28 Days |
| ₹ 499 Plan | 56 GB | 28 Days |
| ₹ 999 Plan | 60 GB | 60 Days |
| ₹ 1999 Plan | 125 GB | 90 Days |
| ₹ 4999 Plan | 350 GB | 180 Days |
| ₹ 9999 Plan | 750 GB | 360 Days |
Note that all the plans will give you unlimited voice and video calls, free roaming, unlimited texts except the ₹149 JIO Plan which gives you 2 GB of data and 100 SMS a month, 1000 voice call minutes and unlimited JIO to JIO calls.
Reliance JIO Long Duration Plans
With JIO Long duration plans you get everything free except some data caps as per your plans.
The Rs 999, Rs 1999, Rs 4999 and Rs 9999 are the long term plan.
Also Read – Moto G5 Plus India launch on March 15

JIO Prime is now extended till April 15 with Jio Summer offer.
JIOPrime Validity
All new JIO Prime SIM is valid lifelong but this latest 2017 Prime plan is valid until 31st March 2018.
Jio Prime Registration / Enrollment
You will have to enroll on or before 31st March to enjoy JIO Prime membership program. Registration starts from 1st March 2017. So, it's just the matter of a couple of days as February has only 28 days.
What if I don't enroll for JIO Prime Membership?
Customers who are not willing to be a part of JIO Prime subscription, they will have to pay for JIO services.
What's Next after JIOPrime Plan Expiry
This latest JIO plan is valid until March 31, 2018. Before it expires, Mukesh Ambani will come up with something surprising, maybe the latest JIO 2018 plan. Until then enjoy the all new JIO Prime plan.
Non-JIO Prime Subscribers Plans
For the customers who opt not to continue with JIO Prime, they will only get free voice calls. Those non-JIO will have to continue with any of the following plans –
Jio Prepaid plans
Jio Postpaid plans
Pros
No hidden charges
30 GB data a month
Jio Prime Membership Payment Failing
Many users who want to Pay Rs 99 for JIO Prime Membership are getting failed transaction and are unable to make payment online.
JIO Prime Review : My Opinion
Now that all the details regarding post JIO-freebie era are cleared. It comes to expert opinion on continuing as a JIO customer or not. At just Rs 300 a day you are still get everything unlimited. Furthermore, you get 30 GB a month with maximum speed. No other telecom operator in India offers voice, video and 30 GB data at Rs 300 a month. Infact some of the Airtel, Idea, Vodafone, Aircel 4G data plans are costlier than the overall charges of running the JIO SIM.
You now know that the total cost of running JIO services a year will be around ₹3735. On a monthly basis, calculate how much your current carrier costs you. No services can beat JIO.
If mobile data is so important to you, then surely, this offer from Reliance is un-matchable. So, go for it without giving a second thought.
Mukesh Ambani also appealed customers to port their existing number to Reliance JIO.
This post was last modified on February 25, 2021 5:31 PM