We go through Nokia 230 RM-1172 smartphone unboxing and initial impression on the Nokia's selfie featured phone.
Amid of smartphone being available at Rs 4000, I bought Nokia 230 dual SIM smartphone. The smartphone, opps! It's not a smartphone but just a featured phone costing Rs 3869. I ordered the device on December last week and it delivery of it was done by 18 January, 2016 and I must admit that Microsoft is very slow or the contract Indiatimes service is very bad. Anyways I here up with the Nokia 230 RM-1172 phone unboxing with initial impressions and then followed with Nokia 230 dual SIM full review in couple of days.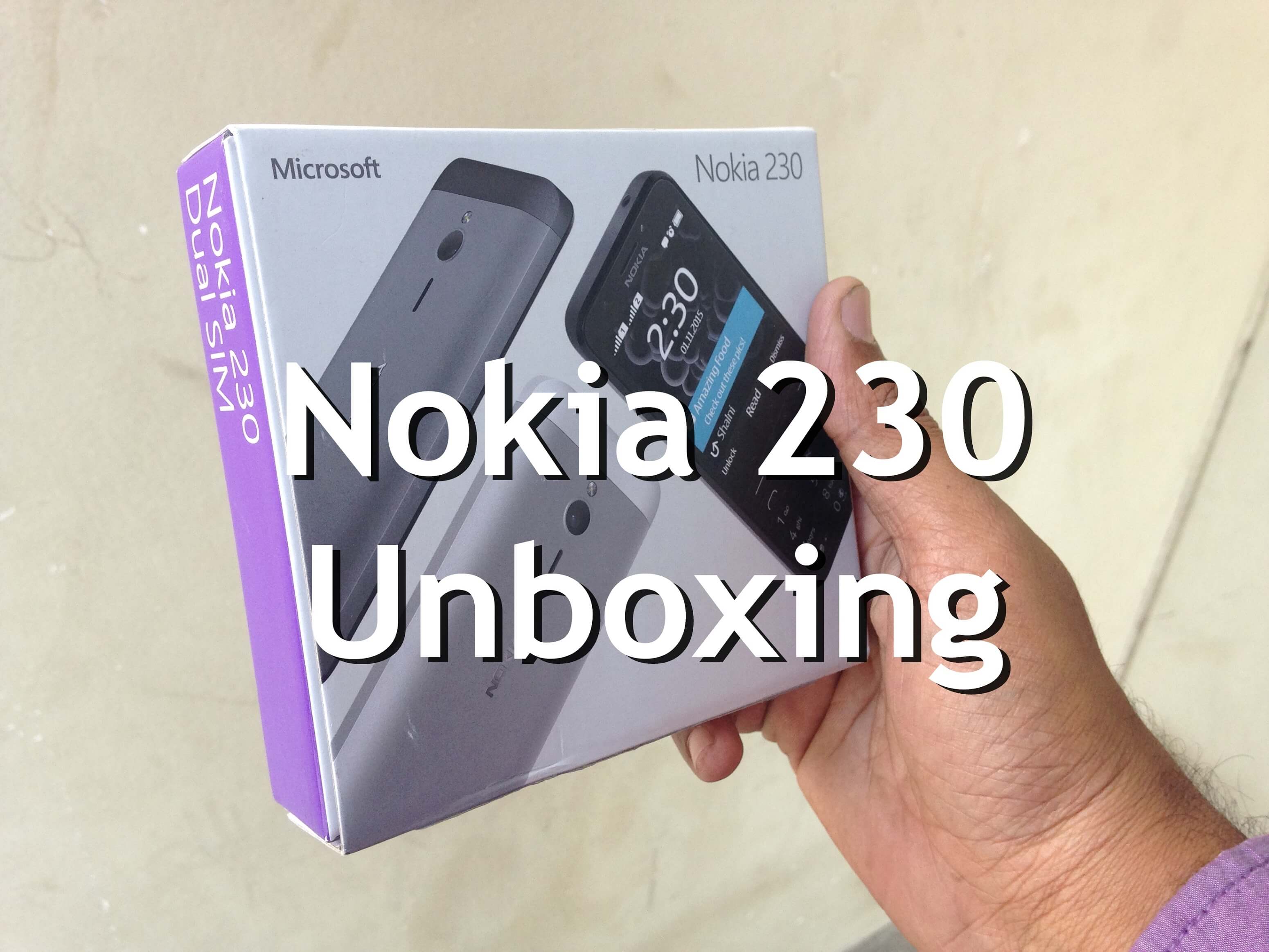 So, here is in the picture we have the Nokia RM-1172 phone.
Nokia 230 RM-1172 Unboxing
Our Nokia 230 RM-1172 Unboxing video is already up [Scroll down till the bottom of the post and play it]. The package is very compact and on the front itself mentioned price of the device is Rs 4199 with manufactured in Vietnam.
When you open the box, you will see the handset first and then you have the wall mount charger with micro USB port. That's a great move by Microsoft since micro USB port is found in all the Android smartphones. Further in the box content you will find normal earphones and then we have the 1200 mAh Li-ion battery.
With 1200 mAh battery on Nokia 230 Dual SIM you are bound to get 23 hours of talktime or 22 days of standby time. That has been strongest selling point of Nokia featured phones but on the other hand, smartphones are now available in the price of featured phones. As such question like will Nokia 230 be a successful arises in everyone's mind. Just wait and watch.