Checkout the best Android phone under Rs 8000 as available in India right now.
Everyone have fixed budget when they opt to purchase a new smartphone. Gone are the days when we had exchange offers. For any budget, we have listed out few options for you like cheapest Android phones in India, Android phones below Rs 5,000 and phones between Rs 5,000 to Rs 6,500 in India. If your budget is less than Rs 8,000 then its the right price to buy a handset with decent features, camera and best in the operating system.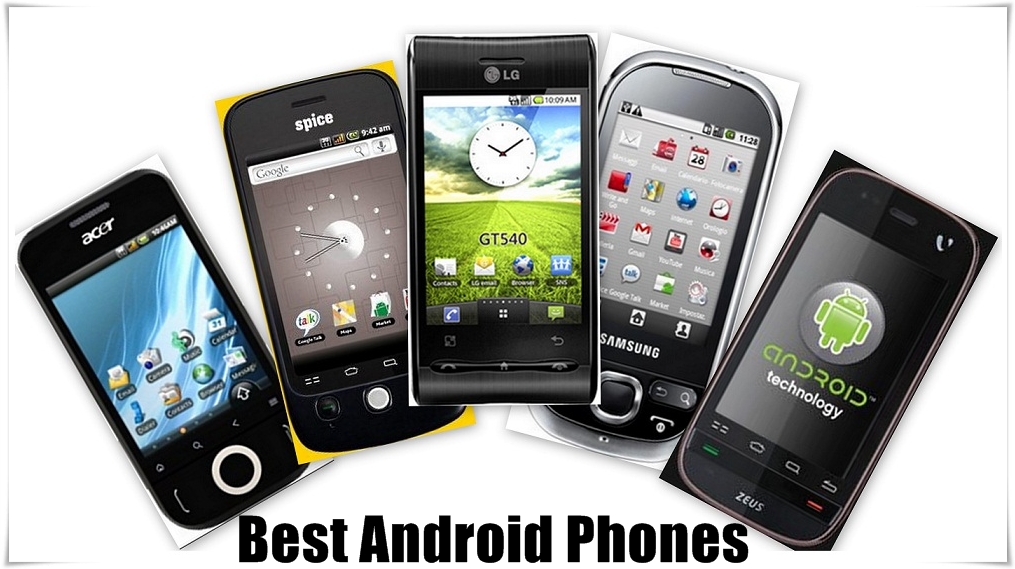 Best Android Phone Under Rs 8000
The following are the smartphones which you can purchase between Rs 6500 to Rs 8,000 –
Moto E3 Power –
Best Choice [Highly Recommended]
A couple of months back we asked our users – What's the biggest problem in current generation of smartphone. The most votes came to battery life and even though there are phones with larger battery life, it doesn't mean that you will get exceptionally longer battery life. All new Motorola Moto E3 Power is the ultimate battery backup smartphone costing Rs 7999 and available from Flipkart with assured delivery. This is the smartphone that you shouldn't miss out and for Indians – This is not made in China smartphone as Motorola is a USA based company.
Moto E3 Power Specs –
5 inch HD display
2 GB RAM + 16 GB storage
3500 mAh battery
8 mega pixel primary camera
5 mega pixel selfie camera
Android 6.0 Marshmallow out of box
Lenovo introduces Vibe P1m the amazing battery life smartphone at Rs 6,999. Powered with 5 Inch HD display the smartphone gets 3900 mAh battery and coupled with 2 Gigs of RAM, 16 GB internal memory and 8 mega pixel rear + 5 mega pixel front camera.
Definitely worth for the price. Go for it. Click on the Flipkart image below to buy it right away.
Lenovo Vibe K5
Holding it's position as best Android smartphone under Rs 7,000, the Lenovo Vibe K5 also makes to the list of best Android smartphones under Rs 8,000 in India.Specs : 5 Inch HD Display, 13 MP + 5 MP, Android 5.1, Octa Core SoC, 2750 mAh Battery, 16 GB + micro SD card slot
Specs are definitely wonderful for this price and what are you waiting for? Go for it.
Samsung Galaxy ON5 Pro
If you need a brand phone especially from Samsung, then definitely have a choice here and it's not a bad one either. The Galaxy ON5 Pro smartphone is now retailing at Rs 7999 and available from Amazon.in with trust.
Specs: 5 inch HD display, Quad Core SoC, 2 GB RAM, 16 GB ROM, Android 6.0, 8MP + 5MP Camera, 2600 mAh battery
Beating all specs at this price tag is the all new Lenovo A6000 Plus smartphone. With a price tag of Rs 7499 you are good to get a mid-range handset with HD display from 5 inch screen, Dual SIM with 4G LTE, 2 Gigs of RAM, 16 Gigs of internal memory, 8 mega pixel camera, 2300 mAh Li-ion battery. That's lot to offer from the house of Lenovo. Specs reminds of Nexus 4 phone but its priced 1/3 of Nexus 4 price two years back.
Meizu M2 [Buy Now]
And a new entry this month, we have the Meizu M2 smartphone [not to be confused with Meizu M2 Note], costing just Rs 6999 but arriving with specifications like those of Lenovo K3 Note or even Meizu M2 Note.With Meizu M2 you get 5 inch HD display, 13 MP rear camera, 5 MP front camera, 2500 mAh battery, Quad core processor, 2 GB RAM, 16 GB internal memory + micro SD card with awesome. That's hell of price deal. Get your Meizu M2 phone now.
Buy Meizu M2
InFocus M350 – Most Suited for Selfies
Given at Rs 6999, the InFocus M350 can be called as multi-purpose phone. It's ideal in terms of battery life, has a decent display, processor specs, internal storage and does extremely good job when it comes to both front and rear camera which measures 8 mega pixel snapper.
Specs: 5″ HD Display, 2 GB RAM, Quad Core SoC, 8 MP + 8 MP Cameras, 16 GB ROM, Android 4.4.2, 2500 mAh battery
Buy InFocus M350
With rating of 3.9 stars Lava Iris X8 is a wonderful handset with impressive specs like 5 inch HD display, Android 5.0 Lollipop after update, Octa core processor, 2 Gigs of RAM and 16 GB internal memory. After price drop it's now available at Rs 7750.
Price – Rs 7750
HTC Phone Under Rs 7000
If you need a phone in this price tag which carries brand, then it should be Desire 326G DS model which you should opt for.
HTC Desire 326G DS c0mes with 4.5 inch 854×480 display with 8 mega pixel rear camera. All the specifications are ideal and still you want to check them, then head over to Flipkart listing of it.
Alcatel OneTouch Flash
This phone from Alcatel has been in talks and somewhat popular worldwide. It sports internals which is unbeatable at this price tag, that's why we had it up in the list here.
Alcatel Onetouch Flash 6042D is with 5.5 inch HD display, large 3200 mAh battery, Octa core processor, 13 mega pixel rear + 5 MP front camera and runs on Android 4.4.2 Kitkat.
Buy Alcatel Onetouch Flash at Rs 7499 by clicking the Flipkart image here –
Best Offline Phone Under Rs 8000
The Xiaomi Redmi 3S Plus which is meant for offline sales only in India, is the best Android phone that you can get in stores around you. So visit Sangeeta Mobiles, Poorvika, Lot Mobile store, Bajaj Electronics, Big C you will find it.
The Xiaomi Redmi 3S Plus comes with improved internals than the Redmi 3S. You get 2 GB RAM with 32 GB storage and gets Qualcomm Snapdragon 430 processor. This smartphone is under 'Make in India' campaign, so it's assembled in India only.
We don't want to confuse you by listing all those smartphones which are between the above price range. We here have shortlisted 'Best Android Phone' depending upon their popularity and features in this price.
So which phone do you choose to buy?