Android 4.4.3 Kitkat shows up for Nexus 5 to fix camera bug. Check Android 4.4.3 Changelog, update schedule.
Nexus 5 camera bug is troubling a lot to many owners and we hear reports of Android 4.4.3 Kitkat update since few days. Also on Nexus 4 phone we are facing issues on automatic phone reboot, Bluetooth, WiFi Connectivity, data connectivity lost and auto miss calls.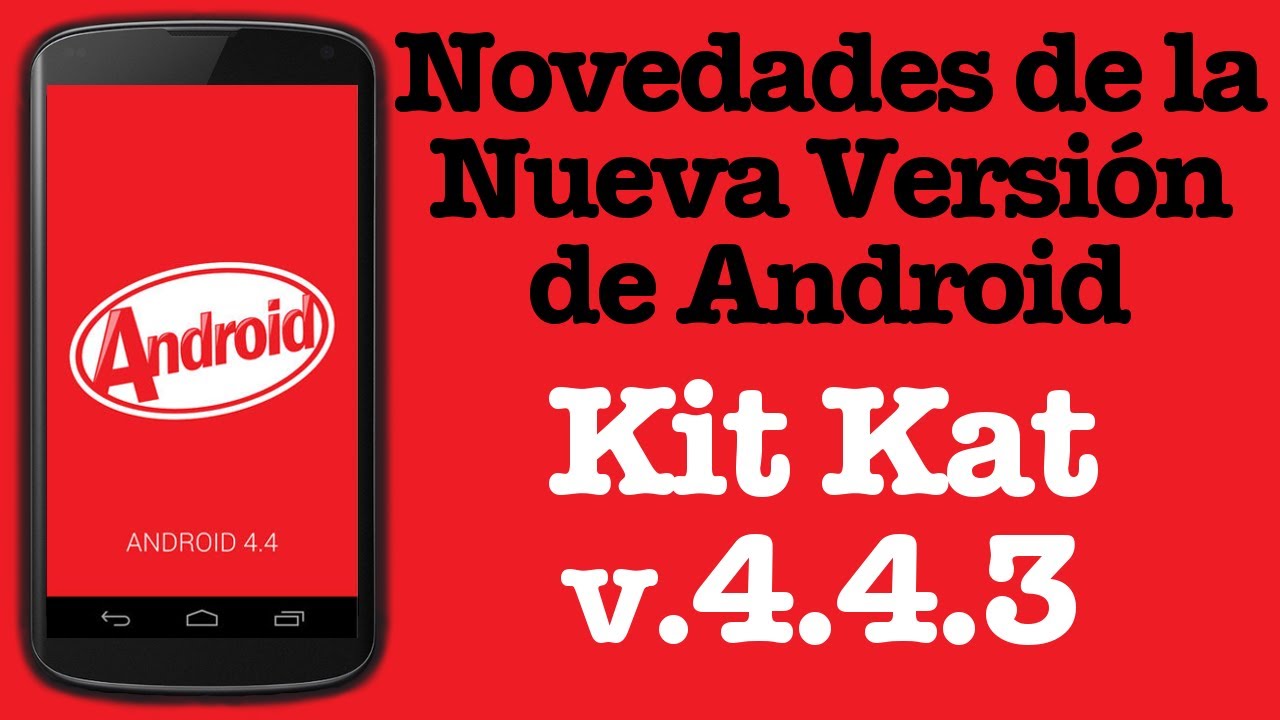 Sources at AndroidPolice have released the screenshot of Nexus 5 running Android 4.4.3 and will fix many of the bugs found on current Android 4.4.2. Android 4.4.3 changelog is included below, although its unofficial once. It will look somewhat different from the one posted below once the firmware hits Nexus devices.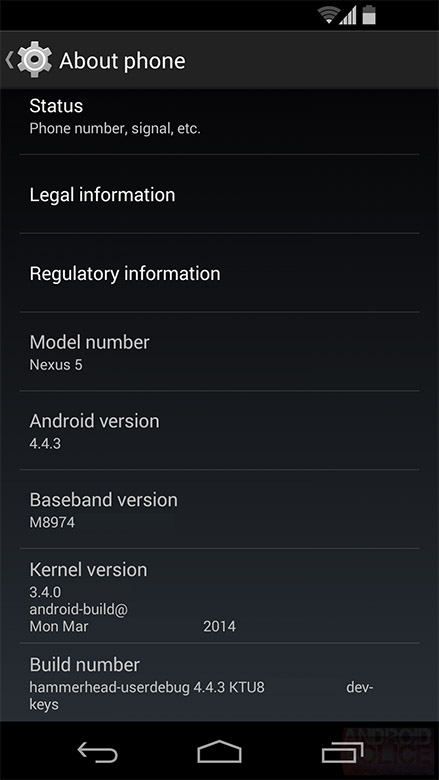 Android 4.4.3 Kitkat Changelog
frequent data connection dropout fix
mm-qcamera-daemon crash and optimization fixes
camera focus in regular and HDR modes fixes
Power Manager display wakelock fix
multiple Bluetooth fixes
fix for a random reboot
app shortcuts sometimes got removed from launcher after update
USB debugging security fix
app shortcuts security fix
Wi-Fi auto-connect fix
other camera fixes
MMS, Email/Exchange, Calendar, People/Dialer/Contacts, DSP, IPv6, VPN fixes
stuck in activation screen fix
missed call LED fix
subtitle fixes
data usage graph fix
Internet telephony fix
FCC compliance fix
miscellaneous fixes
We will learn more about Android 4.4.3 when it's official roll out begins.
Android 4.4.3 Update Timeline
14 April 2014 Sprint Nexus 5 gets Android 4.4.3 Update
Source: AndroidPolice