MIUI 9 Update: Who doesn't know Xiaomi. A year back or two, we had to say that Xiaomi is a Chinese brand but today it's among the top 5 smartphone manufacturers in the world. All the Xiaomi phones ships with custom skin known as MIUI and currently MIUI 8 is the latest version based of Android 6.0 Marshmallow. Since Android 7.0 Nougat has been officially launched and available, time for Xiaomi to start testing out the MIUI 9 update which will bring the Android 7.0 to Mi Mix, Mi 5S, Redmi Note 4 & other phones.
Advertisements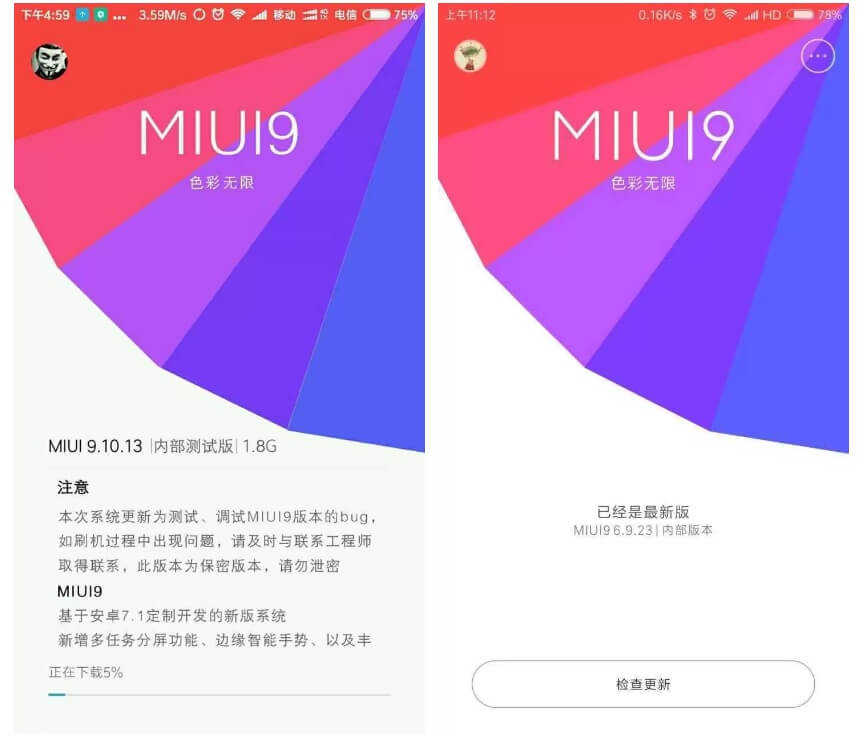 MIUI 9 Update: Update Rollout | Release Date | Features | Phones List
MIUI 9 Update
Even though there are lot of devices still to get the stable MIUI 8 update, Xiaomi has started working on MIUI 9. The first exposure about it came up when Xiaomi showed two photos of company's employee with number 9 in the background. MyDriver site shared this photos. That refers to MIUI 9 ROM only. However this happens to be leak as MIUI 9 beta ROM hasn't been release yet.
Furthermore, on the MIUI Forum, a device screenshot with MIUI 9 developer version based of Android 7.x Nougat was spotted. It happens to be MIUI 9.10.13 version, to be precise.
MIUI 9 Release Date
The MIUI 8 global stable ROM update began roll out stating August 16, 2016 and the company has lot many phones to deal with it. Once this roll-out is over, MIUI 9 will be announced. First the MIUI 9 Chinese ROM will be release and then the global stable version.
The MIUI 9 announcement will happen only in Q2, 2017 and just like MIUI 8, the Android Nougat MIUI build will begin roll out only in July-August next year. Just like this year, Google will definitely announce Android 8.0 aka Android O update in the month of April-May, 2017. So that means that Xiaomi is lacking behind in the race to the latest software updates delivery. At the same time, company does one good thing – include all the possible devices for the update roll out.
MIUI 9 Features
The MIUI 8 included some cool features, some of the highlighting ones are the ability to take scrolling screenshot, Second Space, integrated payment and much more. At the same time, the features in MIUI 9 isn't known yet and it's hard to comment at this moment.
MIUI 9 Phones List
A number of Xiaomi phones will receive the Android 7.0 based MIUI 9 update. Here is the list of Xiaomi phones to get the MIUI 9 update –
Is your phone on the list?
Advertisements
Stay tuned on TechnosAmigos.com as I, Yogesh Khetani will be uncovering all the latest news as it happens.